This is a great time of year to see the British countryside.

This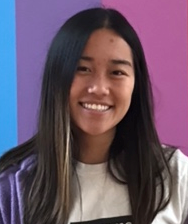 is Cassidy Ta from the USA.
She says: 'I donated to HOST UK because I had such a wonderful experience with the organization.'
Cassidy originally hoped to travel to a distant part of the UK for her HOST visit, but when she found that she didn't have time to do that, HOST found her an invitation closer to her university.
Cassidy loved walking in the countryside with her hosts and their dog, and baking cakes (which she was given to share with her friends), and learning about her hosts' interests and activities in their local community. 
Apply to HOST with an open mind, and you too will have a great experience!