Gloria Sebikari's Story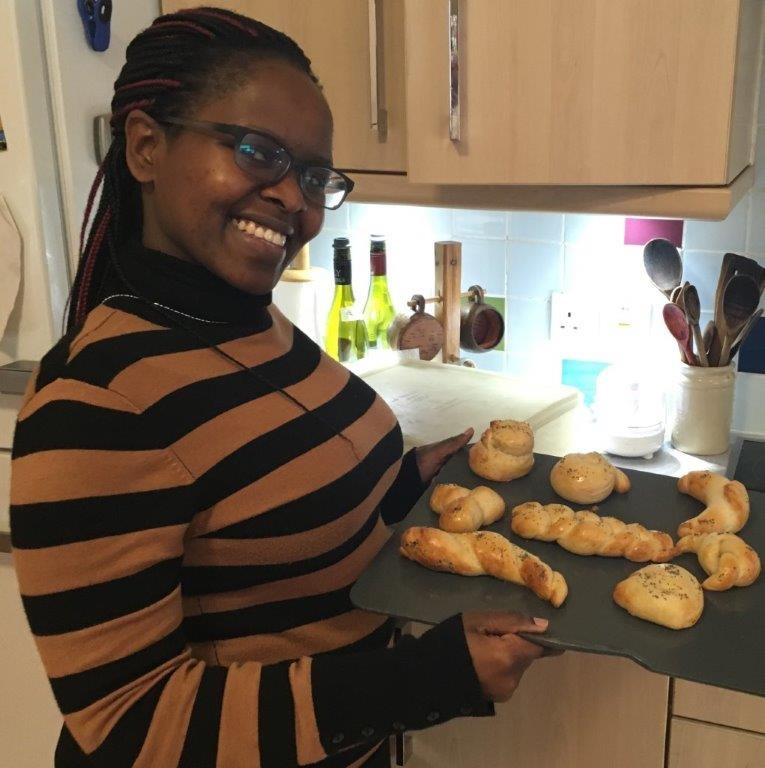 I am a Chevening Scholar at Robert Gordon University in Aberdeen, Scotland. As part of #mycheveningjourney I signed up with HOST for the opportunity to spend some time with a British family. I filled out the questionnaire with little thought and was excited when HOST got back to me with the details of my invitation to visit Mary and Dick.
Then the email exchanges with Mary began. As the date for the visit drew closer, my excitement grew. The emails had given me a small window into Mary and Dick's lives and made me look forward to visiting with them.
The weekend spent in Carrbridge, in the Cairngorms National Park, is at the top of my Scottish and British cultural experience. Having my first experience with snow in Scotland and looking at the beautiful snow capped hills and trees, despite my freezing toes, was a marvel. 
Mary and Dick opened up their home to me and the other Chevening Scholar they had invited.. They shared with us titbits of British (and Scottish) history, culture and cuisine. For every question, they had a book; their passion for the written word reminds me of my dad.
While Mary could have been a writer, Dick could have been a chef.  His culinary skills reminded me of my mum's home-cooked meals. I finally had the courage to taste Haggis – a traditional Scottish dish.  My cooking skills were sharpened: under Mary's guidance we made lemon meringue pie and  baked bread (dinner rolls); and my fellow-guest made us all a delicious lasagne.
As I said farewell after an idyllic weekend, Mary (just like my mum) made me a 'doggie bag' (picnic) to take with me on my train journey.  As the train pulled out of the station, I couldn't help but think Scotland finally feels like home.