Open Minded, Open Hearted
We are delighted that the experiences of one of our hosts, Anne Hopkinson, was recently included in the UNA (United Nations Association) Magazine. An extract of the article can be found below and the full article can be found on the UNA website.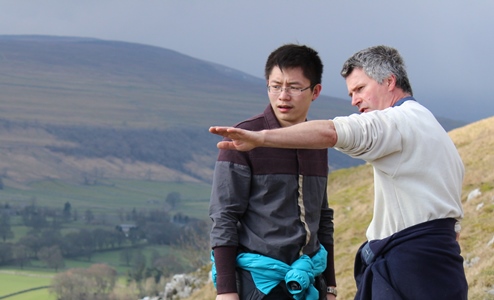 My family has always had an interest in learning about other cultures and meeting people from around the world. For many years, we hosted foreign students while they spent a year studying in the local high school. We had always said that we couldn't afford to take our children round the world, so instead we brought the world to them!
Once our children left home we changed from hosting high school students to hosting university students through the HOST scheme. HOST is a charity which promotes international friendship and cultural exchange by arranging for adult international students to spend a day, weekend, or a few days at Christmas in the homes of volunteers across the UK. We have loved meeting students from all over the world, of all ages and all types of personality. Many have kept in touch, some have made return visits, and we hope to continue hosting, learning and making new friends for many years to come.
In July 2015, my husband and I moved to a small village in the north of Northumberland. Having been so heavily involved with international people for many years, it was rather sad for us to see the negative attitude of a number of the residents towards people who aren't from the UK. It was a feeling that intensified in June 2016, when the EU referendum took place.
For the full article, please visit the UNA website.