Student Stories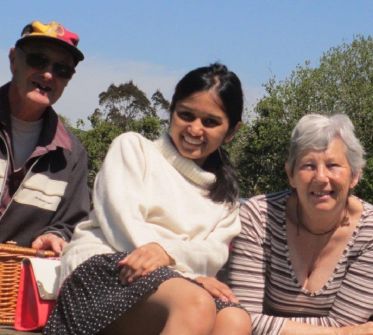 Pooja's story
Pooja Agarwal writes from India
I miss Vera and Brian so much. My parents are also so amused by the stories I tell them about my HOST visit. They want to thank my hosts for giving me so much love and care. They will always have a special place in my heart and I will never forget them.

The visit was way more than I ever expected. Brian and Vera were so welcoming and they treated me like their family. The region was so beautiful and the people were so nice to me.  My hosts were so generous and taught me so much about life.
I thank HOST UK as, because of them, I now have a new family in UK and know so much more about the British culture.