Student Stories
The strange story of a shirt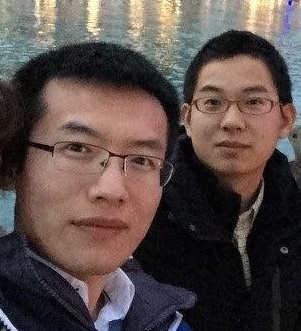 This is Renyang Liu's story of the strange way in which HOST came to his rescue just before he went to spend New Year with hosts in Cornwall.
It was on a Sunday afternoon just before the end of the year., I took a train from Reading to Bournville in Birmingham to attend an interview. The dress code for that interview was formal so that I took my suit in the suitcase. However when I arrived at hotel I found I forgot to take a shirt with me. All the shops was closed, also there would be not enough time to buy a shirt on Monday. I asked the reception for help but got nothing. Then I met the chef in the hotel, who would like to offer me his shirt. Unluckily it was too large for me.
Then I came up with that the other student who will go to host together with me was studying in University of Birmingham. I had got in touch with him several days before, so I made a phone call to him to ask does he have a shirt and does he live far away from Bournville. Luckily he has a shirt, which turned out to fit well for me. Also where he lives was near Bournville. So I took a train and found him to take the shirt and we had a short talk. The feeling was wonderful as I got unexpected help when I almost lost all my hope.
The visit at New Year was much more enjoyable than I expected. I not only learned how British people celebrate the new year, but also enhanced lots of knowledge on traditional skills. Like gardening and how to make pasty, scone. What's more, the host is knowledgeable so that there was a lot of knowledge and opinion exchange on current affairs and the history. Also it's a good chance to relax myself.
Thanks HOST so that I can have the invaluable experience and made new good friends.