Our latest recruits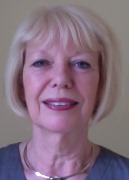 Terri Kelly is our new Regional Organiser for Devon.
Terri was formerly a Senior Education Adviser for the Department for International Development and, before that, worked in several Higher Education institutions in the UK. She has worked in numerous countries, mostly in sub-Saharan Africa and South Asia.
 Marcus Chambers is our new Regional Organiser for Dorset.
Marcus is a Biologist and has worked in 75 countries, including Cambodia, where he volunteered with his wife for two years, Malaysia, Sri Lanka and Papua New Guinea. Marcus has also been a host since 2011.