We  are delighted to welcome new regional volunteers this autumn.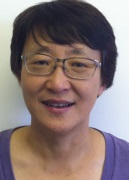 Dr Yi Wang has offered to serve as our voluntary Regional Organiser for Nottinghamshire. Yi enjoyed 3 HOST visits some years ago when she was an international student here herself, and she says she is looking forward to being able to arrange similar wonderful experiences for today's students.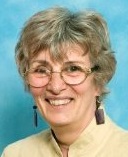 Sue Beech, who has worked with international students for many years, is our new RO for the West Midlands and Warwickshire.
Rebecca Snell, who is a teacher, will be looking after the Bristol and Avon region.
Barbara Martin is the new RO for Shropshire. Barbara is recently retired after teaching Biology A-level for the last 22 years. She has travelled extensively, living and working in Canada, New Zealand and Australia.
We welcome them all and hope they will be happy working with HOST!