Foundation Scotland funded students enjoying late spring and summer visits
Earlier this year HOST UK has been awarded funding by Foundation Scotland to enable 20 international students from Scottish Universities to take part in the HOST scheme for free. We are delighted that all these free places have been assigned and many of the visits have started to take place over the last few weeks and will continue into the summer.  
We are currently collecting photos & stories from students to share them more widely. Below you can see Avinand from Guyana, studying at the University of Strathclyde in Glasgow, enjoying rural Aberdeenshire.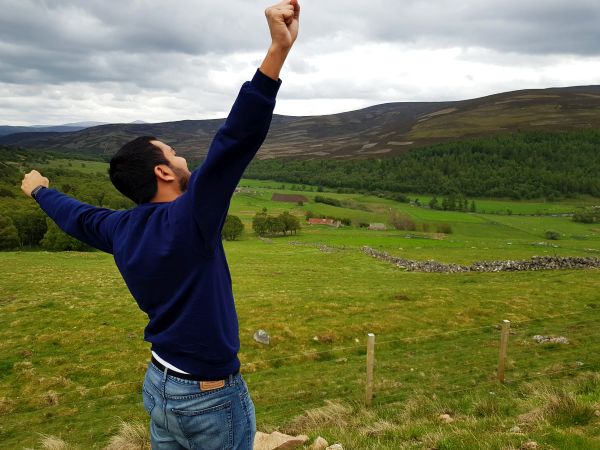 You can find out more about the work of Foundation Scotland at https://www.foundationscotland.org.uk/.