What will you be doing in the Easter vacation?
March, April and May are  great months to visit the small towns, villages and countryside of the British Isles.
And the best way to enjoy those places is with the people who live there.
Apply now for a HOST visit – and you will be surprised by the warmth of the welcome and the beauty of the secret places in this country.
Do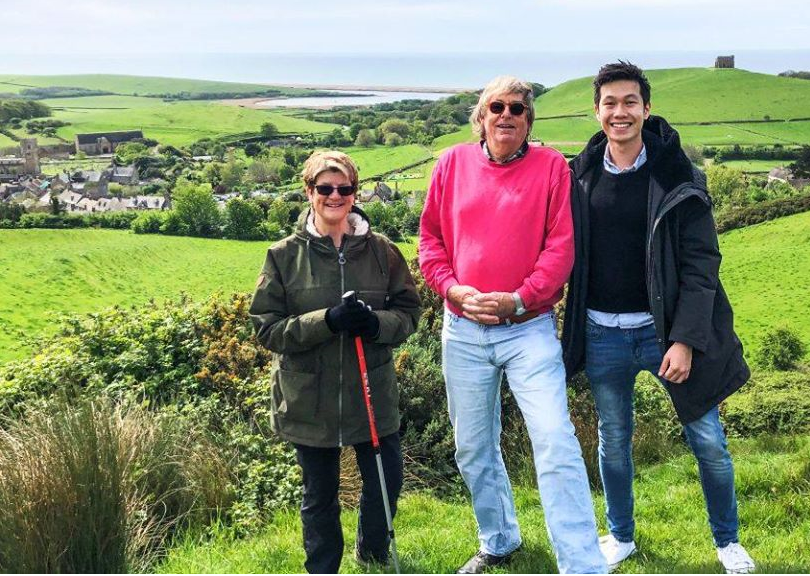 minic from Singapore exploring rural Dorset with his hosts.