Adèle's story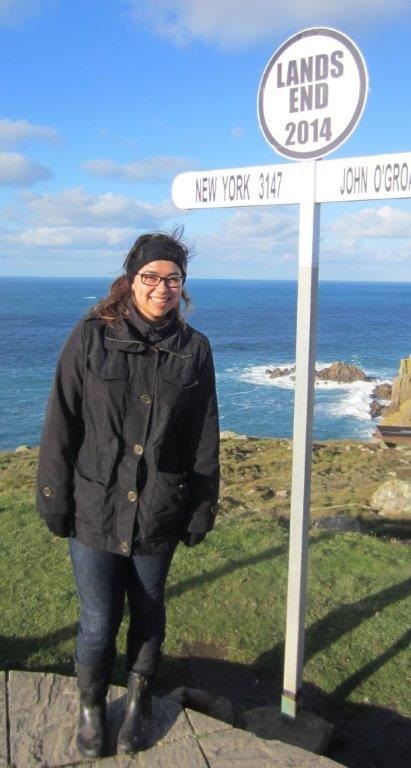 I'm from Canada, and studying French Literature at King's College in London. Two weeks before Christmas I travelled to the western end of England to stay with a HOST family.
We went in a 'proper British pub' and played crib. It was really fun to see how people casually go out. We walked along the coastline and it was simply gorgeous!  I am very lucky I have been able to see these beautiful landscapes.
We also did some Christmassy activities such as ice skating and seeing the Christmas lights in the harbours near by. In short, this is a one-time life experience which I recommend to all international students.
At first, it might sound more exciting to spend a week-end in another big European city rather than to spend it in a family you don't know. However, you must get rid of this prejudice because you can go to that big city whenever you want.
The HOST experience is only possible for you as an international student. You need to take that opportunity. You discover a new part of the UK but, most of all, you will meet wonderful people who are keen on making you live a great experience. You have made this long journey to the UK, why not actually live it rather than only staying around your university?
Knowing people is a brilliant way to learn more about the country and they will be the best guides you could ever have because they actually want to meet you, learn about your culture and help you learn about the UK. Just do it, you will not regret it. I enjoyed every moment of my stay!